Members Login
Profit as Perth Evolves
Members Login Coming Soon
Review Current and Past Projects Online
Development Approvals
Detailed Plans
Detailed Financials
Project and Construction Progress

Profit as Perth Evolves
Your chance to profit as Perth evolves into a Vibrant International City.
The Western Australian Planning Commission has initiated a fundamental shift in the future Lifestyle for Perth residents via it`s Directions 2031 Housing Strategy.
At the core of the Housing Strategy is increased housing density in areas close to Major Transport Links and Major Activity Centres (shopping and employment centres).
This is being done by amending the Zoning in these locations to allow for Boutique Medium Density Housing to replace existing low density housing.
There is a substantial pent up, or latent, demand from Singles, Couples without Children and Downsizers for this type of accommodation.
Smart Investors will Profit from this Opportunity.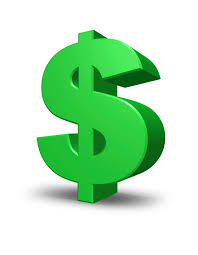 Share Development Profit
Your chance to share in the profit from Boutique Medium Density Residential Development Projects in newly reZoned locations.
Projects are typically between three and eight Villas, Townhouses or Apartments.
Total project costs range from $1.2m to $2.5m.
Current Development Projects available for investment are presented in summary on our Smart Projects page. When you have identified a project of interest you can request more detailed information directly from the Project Page.
You will then receive detailed information as follows;
Location & Suburb Research
Project Summary & Brochures
Plans & Specifications
Financial Information
Once you have reviewed this detail and decided that you would like to receive an offer to invest we will provide you with an Information Memorandum including details of how to invest.
Share Land Banking Profit
Review Our List of Rezoned Lots
Make a Selection
Purchase the Rezoned Property (Sole Owner) or;
Join others to Invest in the ReZoned Property
Receive Rent and Tax Benefits
Sell or Develop for Profit
High Capital Growth Locations
Project locations are carefully selected for Future Capital Growth;
Established Suburbs with Mature Infrastructure
Close to Transport
Close to Shopping
Close to Medical
Close to Leisure Facilities
Close to Employment
Smart Investors will profit from these High Capital Growth Locations
Villas & Apartments at Wholesale Prices
Review Projects before Construction Commences
Select Your Preferred Location
Select Your Preferred Project
Select Your Preferred Dwelling Type
Specify Your Design Requirements
Secure Your Dwelling Before Construction
Purchase at Wholesale Price (conditions apply)
Strategies to Assist Your Children & Parents
Assist Your Parents
Invest in Project Pre Construction
Get a Villa or Apartment at Wholesale Price
Transfer at Wholesale to Your Parents
Rent at Discount to Your Parents
Assist Your Children
Invest in Project Pre Construction
Get a Villa or Apartment at Wholesale Price
Transfer at Wholesale to Your Children
Rent at Discount to Your Children